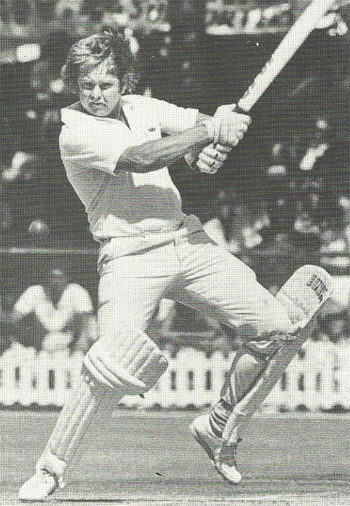 Legendary Cricketer
D.O.B.:
Deceased Date: 12 December 2013
---
Hi Rob,
Am hoping you can direct this to the right person.
As you probably recall, Steve Bruce was the long-serving Western Province/WP B wicketkeeper for about 15 years during the 70s and 80s. He is a diabetic and is currently in a bad state in Durban's RK Khan hospital (ward D2). Is there a cricketers' benevolent fund that could assist in getting him to a private hospital where he could receive the best possible treatment?
Please keep me in the loop with regard to any assistance that can be rendered
Regards
Simon
Hi Andre
Please see email below.
Regards,
Rob
Dear Rob,
I am sorry to hear this. Please send Stephen our best wishes and tell him our thoughts are with him. I am forwarding this letter on to Bossie Clarke at Sports Legends, who try to help in cases like this, to see if he can give some support.
Regards,
Andre
Carol, please forward to Bossie
ANDRE ODENDAAL
CEO: WESTERN CAPE CRICKET (PTY) LTD
CEO: WESTERN PROVINCE CRICKET ASSOCIATION
Hi Carol
Spoken to all concerned -all under control
He has been moved to Westville Medi Clinic
He is not well
Will be in touch with various people to assist – one being Rob Drummond – and other friends
Will keep in touch
Regards
Bossie
Wow Bossie…. What service… thanks so much.. will let AO know.
Warm greetings
CAROL-ANNE VAN VUUREN
PA TO THE CEO/ EXECUTIVE SECRETARY
WESTERN PROVINCE CRICKET
Hi All
Steven was in an unfortunate incident about 6 weeks ago where he was literally nearly beaten to death by 2 men [unsuspected] He landed in RT Kahn hospital [Durban] in an unconscious state [2 days] – but needed more urgent critical attention – and was thankfully transferred to Westville clinic
Being a diabetic – he was not able to take his insulin – which added fuel to the bodily harm he took
It was literally touch and go – and very lucky to survive – I got Rob Drummond to keep a an eye on him as well
Steven is fortunate to live and tell the tale – but has medical bills running up beyond R120000 – let alone the lawyers bills to sue the 2 culprits
Brain damage is still not ruled out and 6 teeth were knocked out + 3 ribs broken – and not in a healthy state
Sport Legends Trust have contacted him and offered him assistance
He is obviously reluctant to receive assistance – but eventually admitted that funds would be greatly appreciated
He has one condition though – his mothers house was sold recently and funds will be available in March 09 — to repay these loans
Sport Legends have assisted him financially and will do so again in January
Should there be anyone out there who wishes to assist our old mate please do so – HE WOULD BE MOST APPRECIATIVE
You can either pay direct into his account or through the Trust — as you wish – please inform me by return of email [ WE WILL ASSIST IN THE REPAYMENT OF THE LOAN – should you require it ] Any amount will help!!!
S Bruce Sport Legends Trust
Absa FNB mowbray
712417153 62059765803
632005 200309
If you are not able to assist financially please feel free to at least give him a call and cheer him up – he needs it – CELL — 0823213678
KIND REGARDS
BOSSIE CLARKE
—- MANAGING TRUSTEE — SPORT LEGENDS TRUST 0824417748
Hi Bossie
I'm sorry to hear about Brucey. I will be in Cape Town from the 11thinitially on tour with our school team and thereafter on holiday for a couple of weeks. Will you be around over December so that I can give you a ring and make a donation?
Cheers
Stephen Jones
Hi Bossie,
My golf partner on Friday was an attorney, so I took the liberty of asking him if he would be interested in helping Steve. He is very keen to do so, and to play in future SLT golf days.
Please forward all the necessary info re Steve's case, and whether or not any charges have been laid yet. He requires as much detail as possible. It may be an idea to give him a ring first. He really is a super guy and is very keen to assist.
His contact details are;
NAME: Jonathan (Johnny) Caldow
COMPANY: Deneys Reitz Attorneys
TELEPHONE: 031 582 5600
CELL PHONE: 083 459 2398
DIRECT LINE: 031 582 5610
FAX NUMBER: 031-582 5710
EMAIL ADDRESS:jnrc@deneysreitz.com
Good luck.
Any more payments received?? I would like to wrap everything up this weekend.
Best wishes,
Mike